Keynote Speakers
During the two day conference, participants have the opportunity to attend concurrent sessions where they will hear top leaders involved in Latino empowerment in education. Representatives from the government, academia, the media, and leaders of the business sector will address their professional expertise and concerns related to the Latino community in the United States.
---
2017 Keynote Speakers

Aracely Garcia-Granados serves as the Executive Director for Mexicans and Americans Thinking Together (MATT), a bi-national non-profit organization with offices in Washington, DC, San Antonio, Texas and Mexico City. Prior to joining MATT, Ms. Garcia-Granados worked for 14 years with Altos Hornos de Mexico S.A. de C.V (AHMSA), a major integrated steel mill in Mexico. At AHMSA she served as the Assistant to the Chairman of the Board in charge of the New Project Development division. Ms. Garcia-Granados is an active member of the Free Trade Alliance (FTA) and was named Member of the Year by the FTA in 2007. She is a Board Member of the Earn-A-Bike Co-op in San Antonio, a volunteer-driven initiative with a mission to create equitable access to cycling by providing affordable bicycle maintenance, services, and education. Ms. Garcia-Granados is also a member of SA100, a unique group of women leaders in San Antonio, Texas. She has participated in various panels in Mexico, U.S and Guatemala sharing her work experience in various fields including return migration and the integration of these migrants in the United States to support their families and excel in their communities. Ms. Garcia-Granados was born in Guatemala and she holds a degree in Hotel Management from Ecole Hoteliere Les Roches, Switzerland.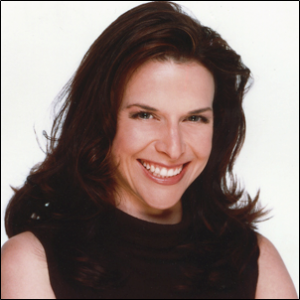 Filmmaker and Human Rights Activist, Barbara Martinez Jitner, gives a moving and personal look at the crippling poverty and gender discrimination that has made this "expendable workforce" – expendable human beings. Working with Amnesty International and superstar Jennifer Lopez, Martinez Jitner will outline steps that will empower listeners so they too can help stop the femicide that is occurring less than 50 feet from our borders. The bordertown of Juarez, Mexico has been nicknamed "The City of Murdered Women" because over 400 women have been found raped and murdered there. Yet not one of their killers has been brought to justice. Almost all of these women have worked in American-owned factories that have been built along the U.S./Mexico border.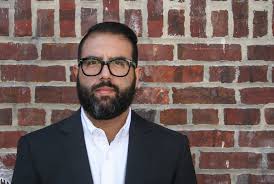 Arturo Castañeda left Mercedes, Texas and his journey brought him to New York City. His fashion sense and creativity were discovered, eventually landing him a job as a concept designer for Ralph Lauren. Arturo went on to co-found Cielo Brands a personal styling and clothing company where he works with professional athletes and entertainers. He frequently visits the Rio Grande Valley to share his journey and inspire others to dream big.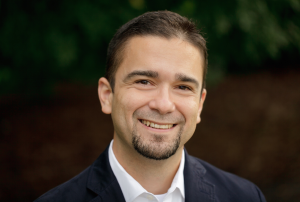 Born and raised in Brownsville, Texas, Felipe Hinojosa is Associate Professor of History at Texas A&M University. He received his PhD in History from the University of Houston in 2009. His teaching and research interests include Latina/o and Mexican American Studies, American Religion, Social Movements, Gender, and Comparative Race and Ethnicity. He serves as Director of Undergraduate Studies in the History Department and is the co-founder and co-coordinator for the Latina/o Studies Working Group, which is sponsored by the Melbern G. Glasscock Center for Humanities Research at Texas A&M University. Professor Hinojosa has published articles on Latina/o Religion, the Chicano movement, and the War on Poverty in Texas in the Western Historical Quarterly and Mennonite Quarterly Review. Professor Hinojosa's book, Latino Mennonites: Civil Rights, Faith, and Evangelical Culture, was published in 2014 by Johns Hopkins University Press. The book was awarded the 2015 Américo Paredes Book Award for the best book in Mexican American and Latina/o Studies given every year by the Center for Mexican American Studies at South Texas College.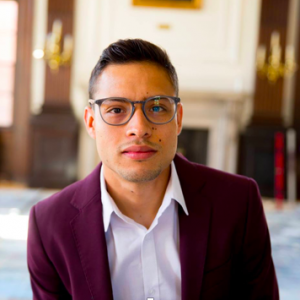 Alfredo Garcia received a B.A. in Philosophy and a B.S. in Economics from Texas A&M University (2015), where he graduated Magna Cum Laude, as a member of the Phi Beta Kappa Society – the nation's oldest academic honor society, and as an Undergraduate Research Scholar. As the president of the group, Alfredo recruited leaders from different TAMU Latino organizations, and led them to advocate for the creation of a Latina/o Mexican American Studies (LMAS) minor at the university. Alfredo is currently pursuing a Master of Theological Studies at Harvard Divinity School (HDS). He is the recipient of the HDS Dean's Fellowship. His scholarship at HDS has focused on the understanding faith as a mechanism of agency and resilience for undocumented immigrants. Alfredo's journey as an undocumented student was recently featured in the Harvard Gazette – the official news website of Harvard University. The article called "Stuck Between Two Lives" highlights "his journey from Mexico to Harvard, and the summer labor that feeds his drive."