Every year, MSC CAMAC invites the Texas A&M student body and the Bryan/College Station community to the traditional Mexican celebration, "Mis Quince Años!
MSC CAMAC is a student organization at Texas A&M University that focuses on uniting students from diverse backgrounds to establish an appreciation for various Hispanic cultures on the Texas A&M campus and Bryan/College Station community. We motivate the community to learn about these cultures through cultural, educational, and informative programs. Every year MSC CAMAC invites the Texas A&M student body and the Bryan/College Station community to "Mis Quince Años!"
This program is a quinceañera produced by MSC CAMAC members. A quinceañera is a Hispanic girl's coming of age celebration which usually includes traditional dances, free food, explanations of the ceremonies, and music. MSC CAMAC's goal is to educate the Texas A&M community about a traditional quinceañera, and we are making this possible by partnering with a young woman from the Bryan/College Station community to portray this.
MSC CAMAC will be responsible for the venue, which includes decorations, music, food, and beverages.
*** Per Texas A&M University policy, alcohol will NOT be provided or permitted under ANY circumstances. ***
Important Dates:
11/14, 5 pm: Applications Due

11/16-11/17, 4pm-9pm: Interviews

11/20: Notification to Quinceañera
Applicants and their families must be aware that the date for the quinceañera is set for Saturday, February 19th, 2022, and should make arrangements to meet as needed with the program coordinators in the weeks leading to the quinceañera.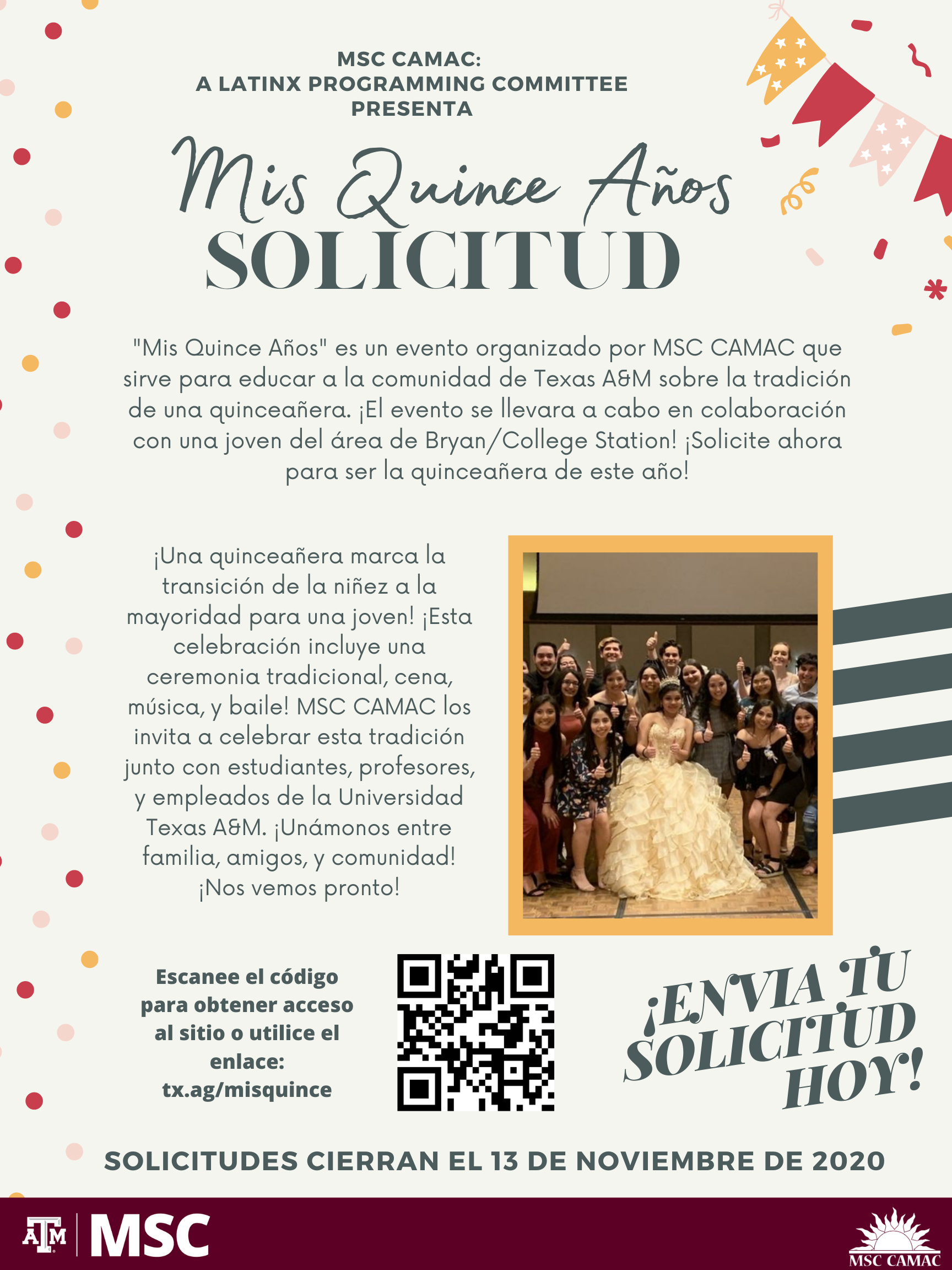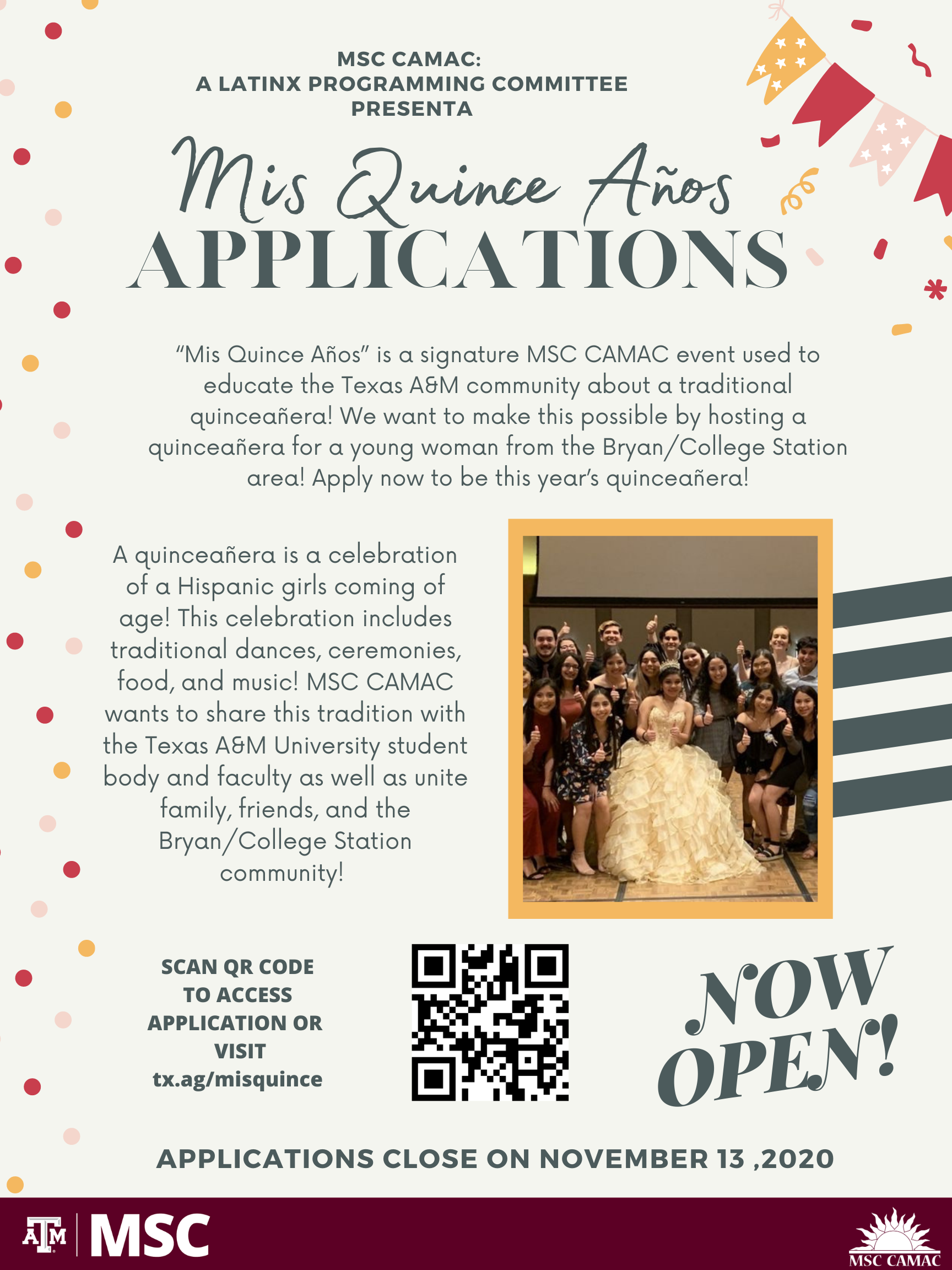 CHECK OUT OUR AD!
In regards to COVID-19, MSC CAMAC will abide by all Texas A&M University's COVID-19 policies/restrictions as the situation continues to develop. Safety precautions may include but are not limited to, reducing the number of quinceañera attendees, requiring masks to be worn during the quinceañera, and/or canceling the event if the COVID-19 situation worsens.
Questions
If you have any questions, comments, and/or concerns feel free to contact the program coordinator:
Cultural Director: Maria Paula