Past SCOLA Keynote Speakers
SCOLA 2015 Keynote Speakers

Made in Cuba, assembled in Spain, imported to the USA
RICHARD BLANCO is the fifth inaugural poet in U.S. history—the youngest, first Latino, immigrant, and gay person to serve in such a role. Born in Madrid to Cuban exiled parents and raised in Miami, the negotiation of cultural identity and place characterize his three collections of poetry: City of a Hundred Fires, Directions to The Beach of the Dead, and Looking for The Gulf Motel. His awards include: the Agnes Starrett Poetry Prize from the University of Pittsburgh Press, the Beyond Margins Award from the PEN American Center, the Paterson Poetry Prize, and the Thom Gunn Award. He has been featured on CBS Sunday Morning and National Public Radio's Fresh Air. A builder of cities as well as poems, Blanco holds a B.S. in Civil Engineering and an M.F.A in Creative Writing. He is a Woodrow Wilson Visiting Fellow and has received honorary doctorates from Macalester College, Colby College, and the University of Rhode Island. He has taught at Central Connecticut State University, Georgetown University, and American University. Blanco currently lives in Bethel, Maine. A memoir of his childhood in Miami, The Prince of Los Cocuyos, is forthcoming this fall by Ecco/ Harper Collins.
‪Watch Poet Richard Blanco deliver the Inaugural Poem for President Obama's second inauguration 

ELIZABETH ACEVEDO is the daughter of Dominican immigrants, proudly born and raised in the heart of New York City.She holds a BA in Performing Arts from The George Washington University and is currently an MFA candidate at the University ofMaryland. Acevedo has been published or has poems forthcoming in The Acentos Review, The Ostrich Review, Callaloo, Poet Lore, and The Notre Dame Review. She has been a featured performer on BET and Mun2, as well as delivered a TEDx Talk that aired in March 2013. She has graced stages nationally and internationally including renown venues such as Lincoln Center, Madison Square Garden, and the Kennedy Center of Performing Arts. Acevedo was the 2014 Women of the World Poetry Slam representative for Washington DC, 2014 Beltway Grand Slam Champion, and as of August, a National Poetry Slam Champion. She lives in Washington, D.C.
SHAYLA RIVERA believes, indeed 'k

nows', that anyone can accomplish anything they would like to. Her belief springs out of her own life experiences. Born and raised in Puerto Rico, her family moved to Texas where at the age of seventeen and fresh out of high school, Shayla attended Texas A&M University where she earned her degree in Aerospace Engineering. She not only had to learn 'engineering stuff' she also had to learn the English Language at the same time, and as she puts it, "learning to speak Texan is not easy". Shayla then went on to work for NASA in the Space Shuttle and Space station Programs, from there it was Technical Sales of environmental products for the Oil and Gas and Chemical industries, then onto Stress Management Corporate trainings and motivational speaking, finally onto Stand-up Comedy, all while teaching aerobics, and being a single parent bringing up two magnificent children. Her life is a reflection of what can be achieved if you are willing to open up to the possibilities and to listen to your own spirit. "Everything I have done, and have been, has brought me to the person I am today and I like that person. Nothing has been wasted and nothing is regretted".

VICTOR SANTANA-MELGOZA has made a career of diversity activism, education and outreach, and has been active in the field of social justice education for over 15 years. He is an award-winning diversity trainer and professional facilitator with his consulting firm, DiversityTalks, and has spoken in front of a variety of groups around the country. Victor has worked for social change throughout his life; from his time teaching communities about HIV/AIDS prevention to advocating for minority populations on college campuses to providing organizational analysis and consulting for multiple for-profit and nonprofit organizations. He has also worked with groups such as the Social Justice Training Institute, the National Conference for Community and Justice, and the Community Alliance for Diversity. Victor has written for The Hispanic Outlook in Higher Education magazine, and has been asked to contribute to Diverse: Issues in Higher Education, and the Journal of Ethnicity and Inequalities in Health and Social Care. He holds a B.A. in organizational communication, and is finishing his M.A. in communication with a focus on intercultural and LGBT related issues. Victor has taught university courses in communication, gender studies, and university success, with a particular research concentration on interracial relationships, communication of social change, and positive deviance.
---
SCOLA 2016 Keynote Speakers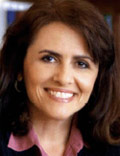 DR. ELSA MURANO A Cuban refugee, Murano and her family traveled around Latin America before settling in Florida where Dr. Murano eventually attended Miami International University and Received a B.S. in Biological Sciences. Followed by a Masters in Anaerobic Microbiology and PhD in Food Science & Technology (both from Virginia Tech). She began her career as a professor in Iowa University, and soon afterwards moved to Texas A&M University. In 2001 George W. Bush appointed her Under Secretary of Food Safety, the highest position of food safety in the United States.
After serving in that position, Murano returned to Texas A&M in 2008 to become the first female and the first Hispanic President of the University. Her accomplishments in the position include increasing the registration of minority students through programs such as Aggie Assurance and Do You Wonder? She oversaw the $100 million renovations of the MSC as well as Military Walk. Additionally, she increased A&M's International presence by establishing the Office of Global Initiatives, which increases students' access to study/research abroad often while benefiting those countries.
Currently Dr. Murano is the director of the Norman Borlaug Institute (Texas A&M), which employs agricultural science to feed the world's hungry and to support equity, quality of life and mutual respect among peoples.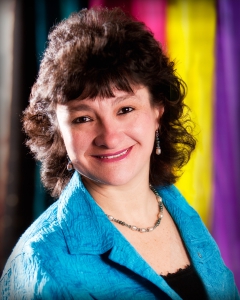 GRACIELA TISCAREÑO-SATO is a highly decorated military veteran: In 2014 she was honored by the White House's Champions of Change for exemplary leadership in her community. She has combined her military experience, her background, and her education from the University of California at Berkeley, School of Environmental Design, to become a popular leader and speaker on topics of sustainability, leadership, education and branding. At SCOLA 2016 she will be presenting the Professional Institute. The institute is a highly interactive workshop, the delegates will explore personal branding and professional development led by Ms. Graciela Tiscoreño-Sato. The workshop is specific for young professional and for college students. Additionally, each conference delegate will be receiving a copy of "Latinnovating: Green American Jobs and the Latinos Creating Them," by Ms. Graciela Tiscoreño-Sato. The book details and profiles Latino's emergence and contributions in innovation and entrepreneurship.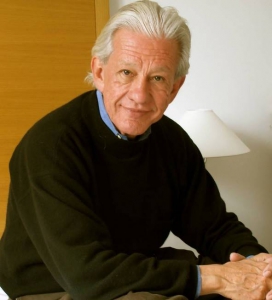 LIONEL SOSA  grew up to an immigrant family in San Antonio Texas. As a young boy he sold newspapers for 1$ an hour, and laterowned a struggling ad and sign-making agency. He took his own leap of faith when senatorial Republican candidate John Tower reached out to him to win the Latino vote, Sosa agreed even though he knew "doodly about politics". Tower obtained 37% of the Latino vote (compared to 8% republican average). By now, various companies had contacted him for his services to reach the growing Latino Market. Ronald Reagan reached out to for Sosa's help in the 1981 campaign. Additionally he advised George W. Bush who obtained 41% of the Latino Vote. Meanwhile his firm has grown to become the largest independent ad agency in the U.S. In 2005 Time Magazine named him amongst the 25 most influential Latinos. Since being semi-retired Sosa has written several SCOLA-Themed books, sat at the Texas A&M University Board of Regents, and enjoys painting portraits.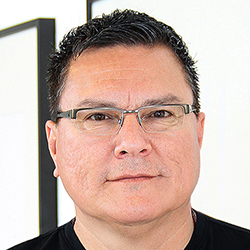 SIMON SILVA was born in Mexicali, Mexico in 1961 and came to the United States when he was just over a year old. He worked to earn money to pay for his college tuition, and graduated from the prestigious Art Center College of Design in California with his Bachelor's Degree in Art. He is a well-known artist, author and speaker who travels around the country doing presentations/workshops for educators, students, parents and business people. He knows firsthand the importance of education and it the only person in his family to have graduated from both high school and college. One of eleven children in a family of farmers, he grew up as a migrant student and relied heavily on his artistic skills and interest to cope with what was at times a difficult childhood. Simón Silva shares an insightful view of creativity, while telling a compelling story of struggle and hope. Simón connects with audiences with a powerful message about perseverance and success. This inspirational keynote/workshop nurtures 21st century skills and helps individuals regain creative confidence. Participants will be reintroduced to their creative genius that we all had as children!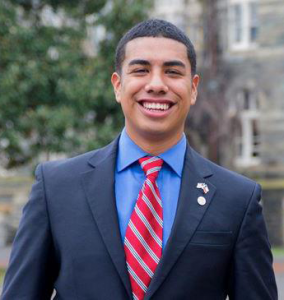 ADAN GONZALES grew up in a predominantly Hispanic Neighborhood of Oak Cliff (Dallas, TX). Both his parents worked long and hard hours. Early on, he noticed a disconnection between his family's conditions, and the American Dream they had believed in. Adan saw a college education as the gateway to a better future for himself and his family. His upbringing and his determination led him to Georgetown University. He recently graduated in 2015 with a Bachelor of Science in Government along with a minor in Education, Inquiry & Justice. While in college he founded the Puede Network. His organization promotes equal access to higher education for all by inspiring children, and by encouraging business to give back to their communities.
Presentation: Sunday March 5th 12:10 pm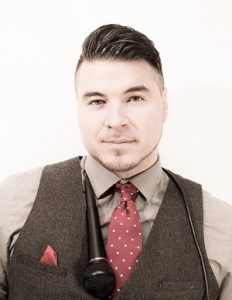 MICHAEL REYES A Bryan, Texas native, poetry has taken Michael Reyes all over the world. He has graced, inspired, and stunned audiences with features in HBO's Latino's Habla Series, PBS's Dream Makers. Reyes has performed in universities across the nation and in stages as far as Europe, alongside a wide array of poets and to diverse audiences. Aside from Spoken Word poetry, Reyes is also a rapper and an actor with various features. His books, poems, and raps, focus on the Latino experience both within the United States and globally; he challenges and confronts social ills with lyrical talent and impressive story telling skill.
---
SCOLA 2017 Keynote Speakers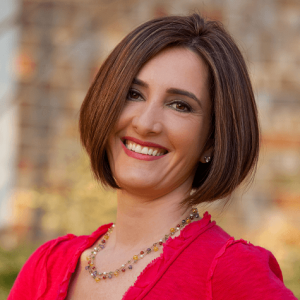 ARACELY GARCIA-GRANADOS serves as the Executive Director for Mexicans and Americans Thinking Together (MATT), a bi-national non-profit organization with offices in Washington, DC, San Antonio, Texas and Mexico City. Prior to joining MATT, Ms. Garcia-Granados worked for 14 years with Altos Hornos de Mexico S.A. de C.V (AHMSA), a major integrated steel mill in Mexico. At AHMSA she served as the Assistant to the Chairman of the Board in charge of the New Project Development division. Ms. Garcia-Granados is an active member of the Free Trade Alliance (FTA) and was named Member of the Year by the FTA in 2007. She is a Board Member of the Earn-A-Bike Co-op in San Antonio, a volunteer-driven initiative with a mission to create equitable access to cycling by providing affordable bicycle maintenance, services, and education. Ms. Garcia-Granados is also a member of SA100, a unique group of women leaders in San Antonio, Texas. She has participated in various panels in Mexico, U.S and Guatemala sharing her work experience in various fields including return migration and the integration of these migrants in the United States to support their families and excel in their communities. Ms. Garcia-Granados was born in Guatemala and she holds a degree in Hotel Management from Ecole Hoteliere Les Roches, Switzerland.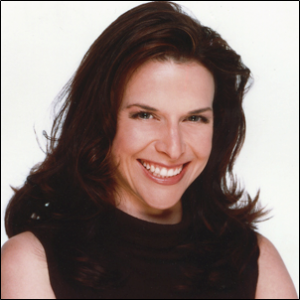 BARABARA MARTINEZ JITNER Filmmaker and Human Rights Activist, Barbara Martinez Jitner, gives a moving and personal look at the crippling poverty and gender discrimination that has made this "expendable workforce" – expendable human beings. Working with Amnesty International and superstar Jennifer Lopez, Martinez Jitner will outline steps that will empower listeners so they too can help stop the femicide that is occurring less than 50 feet from our borders. The bordertown of Juarez, Mexico has been nicknamed "The City of Murdered Women" because over 400 women have been found raped and murdered there. Yet not one of their killers has been brought to justice. Almost all of these women have worked in American-owned factories that have been built along the U.S./Mexico border.
ARTURO CASTAÑEDA left Mercedes, Texas and his journey brought him to New York City. His fashion sense and creativity were discovered, eventually landing him a job as a concept designer for Ralph Lauren. Arturo went on to co-found Cielo Brands a personal styling and clothing company where he works with professional athletes and entertainers. He frequently visits the Rio Grande Valley to share his journey and inspire others to dream big.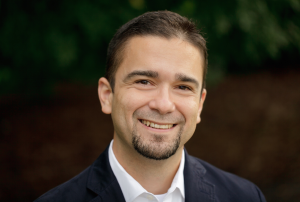 FELIPE HINOJOSA Born and raised in Brownsville, Texas, Felipe Hinojosa is Associate Professor of History at Texas A&M University. He received his PhD in History from the University of Houston in 2009. His teaching and research interests include Latina/o and Mexican American Studies, American Religion, Social Movements, Gender, and Comparative Race and Ethnicity. He serves as Director of Undergraduate Studies in the History Department and is the co-founder and co-coordinator for the Latina/o Studies Working Group, which is sponsored by the Melbern G. Glasscock Center for Humanities Research at Texas A&M University. Professor Hinojosa has published articles on Latina/o Religion, the Chicano movement, and the War on Poverty in Texas in the Western Historical Quarterly and Mennonite Quarterly Review. Professor Hinojosa's book, Latino Mennonites: Civil Rights, Faith, and Evangelical Culture, was published in 2014 by Johns Hopkins University Press. The book was awarded the 2015 Américo Paredes Book Award for the best book in Mexican American and Latina/o Studies given every year by the Center for Mexican American Studies at South Texas College.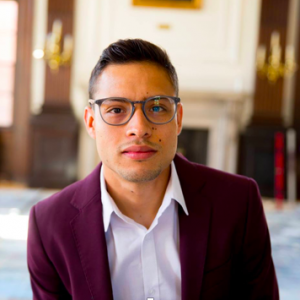 ALFREDO GARCIA received a B.A. in Psychology and a B.S. in Economics from Texas A&M University in 2015, where he graduated Magna Cum Laude, as a member of Phi Beta Kappa Society – the nation's oldest academic honor society – and as an Undergraduate Research Scholar. As the president of the group, Alfredo recruited leaders from different TAMU Latino organizations, and led them to advocate for the creation of a Latina/o Mexican American Studies (LMAS) minor at the university. Alfredo is currently pursuing a Master of Theological Studies at Harvard Divinity School (HDS). He is the recipient of the HDS Dean's Fellowship. His scholarship at HDS has focused on the understanding faith as a mechanism of agency and resilience for undocumented immigrants. Alfredo's Journey as an undocumented student was recently featured in the Harvard Gazette – the official news website of Harvard University. The article called "Stuck Between Two Lives" highlights "his journey from Mexico to Harvard, and the summer labor that feeds his drive."